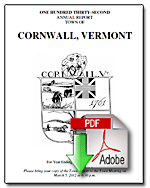 The 2011 Cornwall Town Reports have been delivered to the Town Hall.  They will be available for pick up until 5 PM today, Friday, the 24th of February.  Next week they will also be available to pick up at the Cornwall School and the Cornwall Town Garage starting on Monday.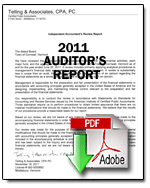 The Town Report is available here if you prefer to access it electronically via PDF.
The Auditor's Report is also available here.
Enjoy, and look forward to seeing many of you at Town Meeting.