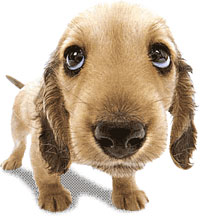 Just a reminder that all dogs need to be licensed with the town by April 1 of each year.  This is a state law, and a valid rabies certificate is required.
If you can't make it in to the office, it is fine for you to mail in the payment and the certificate, and I will mail you the license and tag.  If I have a current rabies certificate on file, all I need is the payment.  The fees are $8.00 for a spayed or neutered dog and $10.00 for an unspayed/unneutered dog.
Thank you in advance for your cooperation.
Sue