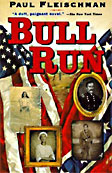 Vermont Reads is a statewide, one-book community reading program sponsored by The Vermont Humanities Council. This year, the selected book is Paul Fleischman's Bull Run, a novel published in 1993. This book focuses on the social context of the Civil War, the run-up to the first battle of the war, and its aftermath as well as the battle itself.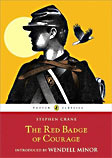 The council is also suggesting that communities read The Red Badge of Courage by Stephen Crane, a classic tale of the Civil War first published in 1895. Both books offer detailed descriptions of life and leadership in a time of war, based on an extensive archive of personal narratives written at the time.
The Cornwall Library has both of these books available to borrow.