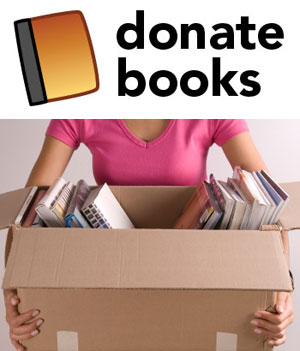 Do you have books you are never going to read again?  Books that you would like to donate so that they can be shared with others?  Great!  The Cornwall Library is always looking for book donations so clean off those bookshelves, end tables, night tables, or wherever else you keep the books that you've read and bring them over to the library.
Our book sale will be held in October, and we accept donations all through the year.  We accept most books, CDs, and DVDs.   However, textbooks, encyclopedias, magazines, or books with torn and/or defaced pages or mold and mildew need to be discarded.  Please recycle them instead.
Thanks (in advance) for donating!