The Cornwall Conservation Commission is authorized by the State of Vermont to carry out the following duties (see 24 V.S.A. Section 4325), among others:
make an inventory and conduct continuing studies of the natural resources of the municipality
make and maintain an inventory of lands within the municipality which have historic, educational, cultural, scientific, architectural, or archaeological values in which the public has an interest;
recommend to the legislative body of the municipality the purchase or the receipt of gifts of land or rights thereto, or other property, for the purposes of this chapter;
receive money, grants or private gifts from any source, for the purposes of this chapter. Grants and gifts received by the trustee of public funds shall be carried in a conservation fund from year to year to be expended only for purposes of this chapter;
assist the local planning commission or zoning board of adjustment or the district environmental commission, by providing advisory environmental evaluations where pertinent to applications made to those bodies, for permits for development;
cooperate with the local legislative body, planning commission, zoning board of adjustment, road committee or other municipal or private organizations on matters affecting the local environment or the natural resources of the municipality;
prepare, collect, publish, advertise and distribute relevant books, maps and other documents and maintain communication with similar organizations; and encourage through educational activities the public understanding of local natural resources and conservation needs Commission members encourage residents to contact them with questions, ideas, proposals, or any matters related to natural resources.
CONSERVATION COMMISSION ACTIVITIES:
Cornwall's Conservation Commission, established in the 1970s, was one of the first in the state. After a few years of activity focused around the purchase of Douglas Pond, the commission was dormant for several decades. It was reactivated shortly after adoption of the 2005 Town Plan.
The Conservation Commission provides advice and recommendations to the Select Board, the Planning Commission, the Developmental Review Board, and town residents regarding natural resources, including important agricultural, recreational and scenic resources. In this role, the Commission completes an environmental impact review of all subdivision and variance applications that come before the Cornwall Developmental Review Board for approval.
In 2015, the Commission completed a multi-year project with the publication of the Cornwall Ecological Inventory. This 70 page report, written by consultant Brett Engstrom, documents ecologically important sites in Cornwall. The Commission raised funds for this study, held public forums to exchange information with the community, contacted landowners, and generally oversaw the work of the project consultant. An earlier report by Amy Sheldon that focused on Cornwall land use and water quality was completed in 2014.
The Conservation Commission reaches out to the community by sponsoring natural resources presentations and guided walks.
In the fall of 2016, town residents were invited to participate in a Community Values Mapping Workshop. Led by Jens Hilke, a wildlife biologist from VT Fish & Wildlife, over 60 residents attended the workshop and marked favorite locations on large town maps. Areas of the town lauded independently for scenic beauty, recreational possibilities, abundant wildlife, and hunting and fishing consistently overlapped with each other.
In 2017, naturalist Sue Morse came to Cornwall twice to offer multi-media wildlife presentations, one on bobcats and a second on coyotes and foxes.
In the fall of 2018, Middlebury College Professor Steve Trombulak discussed the habitat needs of wildlife as they navigate the landscape to search for food, to mate, and to rear their young.
Hikes have been led by naturalist guides in the Cornwall Swamp, in the Ledges, and in a clayplain forest. Guided boat excursions have explored the Lemon Fair and the flooded waters of Otter Creek and Cornwall Swamp.
A "Conservation Corner" bulletin board is located in the Town Hall that contains conservation-related information. The Commission has also hung a large map of Cornwall and residents are invited to indicate wildlife sightings on it.

HOW TO SUPPORT BIODIVERSITY AND WILDLIFE
Maintain buffers from sensitive features. While current Cornwall zoning regulations require a vegetative setback from the top of a bank of 25 feet for seasonal streams and brooks and 50 feet for brooks and streams that flow year-around, ideally the clearing of land or building should not occur close to sensitive habitats like rivers, ponds, streams and wetlands. Keeping trees, shrubs and grasses along the banks helps prevents erosion, provides important wildlife habitat and safer, more secure corridors along which animals can travel. Consider a buffer of at least 100'. 300' would be even better.
Prevent forest fragmentation. New driveways, homes and logging roads break up an existing forest into smaller pieces. This disrupts natural wildlife corridors and creates more "edge" into which invasive species and pests can spread. As a result, new house will have a wildlife impact of 15-30 acres into the surrounding forest!  If you are considering building a new home, locating it at the forest edge and/or near existing infrastructure will reduce forest fragmentation.
Use native plants around your house. In contrast to exotic species, native plants are part of cooperative communities of plants, animals and insects that rely on one another for survival and to compete against invasive species. Create a pollinator garden and/or enhance wet areas with native plants.
Find and remove invasive species. Wild parsnip, buckthorn, purple loosestrife, multiflora rose, and shrub honeysuckle can quickly dominate an open area and threaten species that depend on native plants. Keep invasives from spreading or remove them entirely.
Understand wildlife habitat needs. The impacts on wildlife from development can extend away from the house, up to 600 feet. This is due to factors like noise, nighttime lighting, use of pesticides, pets running free, and physical changes to the forest. Often wildlife still live nearby, but the species tend to be different, favoring generalist species that use a wide range of resource food and shelter.
Enroll your forest in Vermont's Use Value Appraisal (Current Use). Eligible private lands of at least 25 acres with long-term forest or conservation management plans can enroll and reduce landowner taxes. Per acre taxation will be based on the use value rate, which is substantially lower than its residential or commercial development value.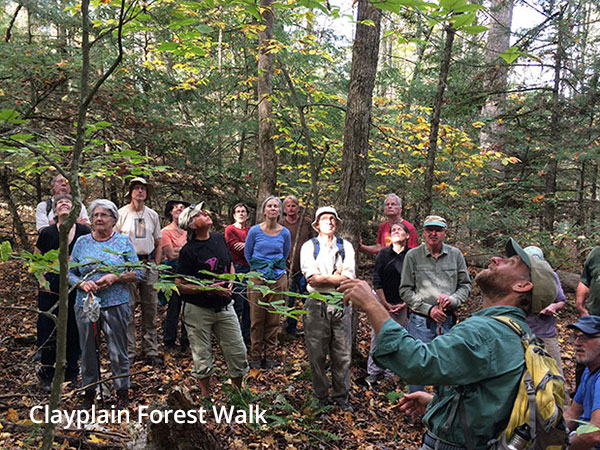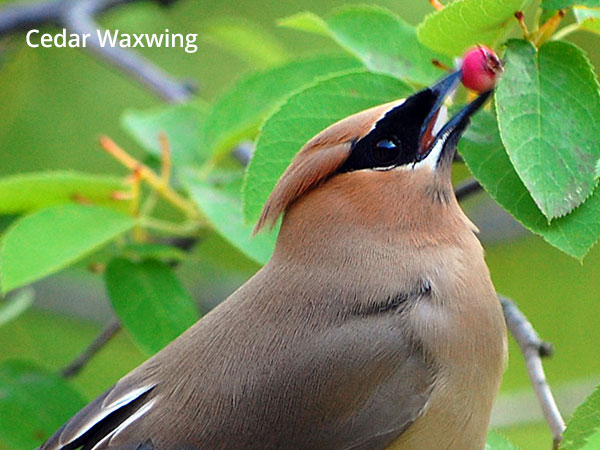 FURTHER INFORMATION & OPPORTUNITIES
Conserving Natural Resources
"Make Room for Wildlife: A Resource for Landowners in the Northern Forest"
Native Plants Lists
Vermont Conservation Design
This mapping resource was created by the Vermont Agency of Natural Resources to depict Vermont's network of connected network of lands and waters most important for maintaining ecological function.  It can be used to better understand how the ecological features of a single location fit into the greater landscape.
Vermont Conservation Design – Summary Report – February 2018
 Landowner Resources
Groups Supporting Conservation
Addison County River Watch
Otter Creek Audubon Society
Vermont Family Forests
Vermont Natural Resources Council
Other Resources
Addison County Forester
BioFinder: VT Database and Mapping tool
Burn Permits
Department of Environmental Conservation
Environmental Quality Incentives Program (EQIP).  Cornwall contact: Travis Hart,    802-272-0430
Hunter Safety Courses
VtHerpAtlas.org