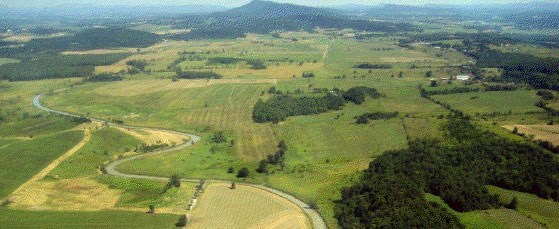 Who We Are:
The Lemon Fair Insect Control District is a municipal district comprised of the communities of Bridport and Cornwall that was established in 2006 for the purpose of mosquito abatement. The district maintains a mosquito control program in collaboration with the Vermont Agency of Agriculture.
What we do:
The goal of the LFICD is to improve the quality of life in our towns and to lower public health risks from mosquito-borne illnesses by controlling mosquito populations. Mosquito control is accomplished primarily by the use of hand and aerial application of environmentally safe mosquito larvicides, Bti or Bs, dropped only after it has been determined that mosquito larval counts warrant larvicide application. The district will contract with a 3rd party application service when aerial larvicide application is warranted.

How We Are Funded:
The efforts of the LFICD are supported by a grant from the State of Vermont and contributions from the towns of Bridport, Cornwall and Weybridge.
Board of Supervisors:
The LFICD is managed by a volunteer board of six supervisors consisting of three members from Bridport (currently: Chuck Burkins, Dinah Bain and Alissa Shethar) and three members from Cornwall (currently: Lew Castle, Christine Chapline and David Dodge, chair).
Staff:
The LFICD currently employs a field coordinator (Craig Zondag) and two field technicians (Judd Markowski and Meg Madden).
Contact Us:
For more information on our activities or to volunteer, please call David Dodge at 462-3898.
For mosquito related observations or complaints please call the LFICD field coordinator at (802) 340-0375.

Bugged by mosquitos?  Let us know!
Call our hotline: 802-349-5407 or fill out our online survey.
Please tell us when, where and how many!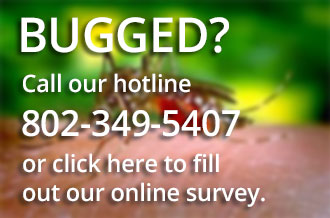 Useful Links:
The LFICD encourages citizens to educate themselves on mosquito-borne illnesses and mosquito control on their own properties. Removing or treating sources of standing water on private property is an effective way to reduce the mosquito population!