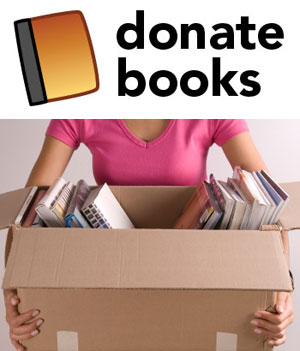 Do you have books you are never going to read again?  Books that you would like to donate so that they can be shared with others?  Great!  The Cornwall Library is always looking for book donations so clean off those bookshelves, end tables, night tables, or wherever else you keep the books that you've read and bring them over to the library.
Our book sale will be held in October, and we accept donations all through the year.  We accept most books, CDs, and DVDs.   However, textbooks, encyclopedias, magazines, or books with torn and/or defaced pages or mold and mildew need to be discarded.  Please recycle them instead.
Thanks (in advance) for donating!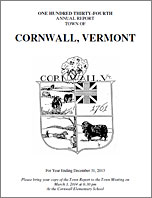 Town Reports are back from the printer and ready to be picked up at the Town Hall.  I will also be putting some reports at the Town Garage and up at the School.  Or, you can download a pdf copy here.
I will be mailing to those that requested last year.  If you wish to have a report mailed give me a call and I will take care of that.
Absentee ballots are also available.  They will be available the rest of today (Friday 2/21), Tuesday, Wednesday, Thursday and Friday (2/25 – 2/28) next week and also on Monday, March 3 from Noon – 5PM.  If you would like to request a ballot be mailed to you, please let me know and I will send it along.  You can only pick up your own ballot, so you can not pick up one for a family member.
The floor Town Meeting will be Monday night March 3, 2014 at 6:30 PM at the Cornwall School. The School meeting will follow.
The ballot Town Meeting will be all day Tuesday, from 7AM – 7PM at the Cornwall Town Hall.
Call or email with any questions.  462-2775 or cornwallvt@shoreham.net
Thanks, Sue