The Town of Cornwall Conservation Reserve Fund was established in 2016. In 2021, Cornwall voters approved an appropriation of $3500.00 for the Conservation Reserve Fund. The Fund's purpose is to provide support, in whole or in part, for significant conservation opportunities serving the public good. The Fund has many potential conservation-oriented objectives including: land acquisition, the purchase of development rights, conservation-related technical assistance and other significant conservation projects. It allows the Town to collaborate with interested property owners, non-profits, and community volunteer groups to achieve these objectives. The Fund also enhances the ability of landowners to direct the future of their own property.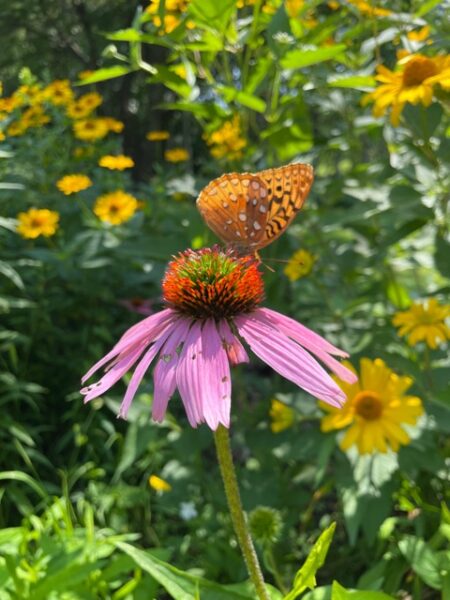 A benefit of the Conservation Reserve Fund is that it can be used to help attract additional funds for conservation projects by demonstrating the community's support, something that many state, federal and private sources of conservation funding require.
The primary requirement for the expenditure of monies from the Conservation Reserve Fund is that the expenditure must benefit public interest over private interest. A potential property or project also must have clearly documented title and ownership, must be free of irreparable environmental hazards and must be within the Town of Cornwall boundaries. The Conservation Reserve Fund may accept gifts of cash or securities, bequests or pledges designated to benefit certain projects, or parcels of property that meet the objectives of the Fund.
The Cornwall Conservation Commission will review all applications and make its recommendations to the Select Board, which is the final authority in approving expenditures from the Fund, in accordance with the processes described in the Town of Cornwall Conservation Reserve Fund document (below). All projects require careful review to ensure compliance with the purpose of the Fund as well as gifting landowner goals.
If you have additional questions beyond the information provided here, please contact the chairperson of the Cornwall Conservation Commission.
DONATE!
Please consider making a tax-deductible donation to the Town of Cornwall Conservation Reserve Fund. Private donations to the Fund may be tax deductible for the person making them as a charitable contribution under Section 170 (c) (1) of the IRS code. Potential donors should consult with an accountant or tax advisor for confirmation of the potential tax deduction and for additional information. Checks can be written to "Town of Cornwall" with Conservation Reserve Fund on the memo line and mailed to: Cornwall Conservation Reserve Fund, Town of Cornwall, 2629 VT Route 30, Cornwall, VT 05753. Thank you.